Let's go outside and into the garden!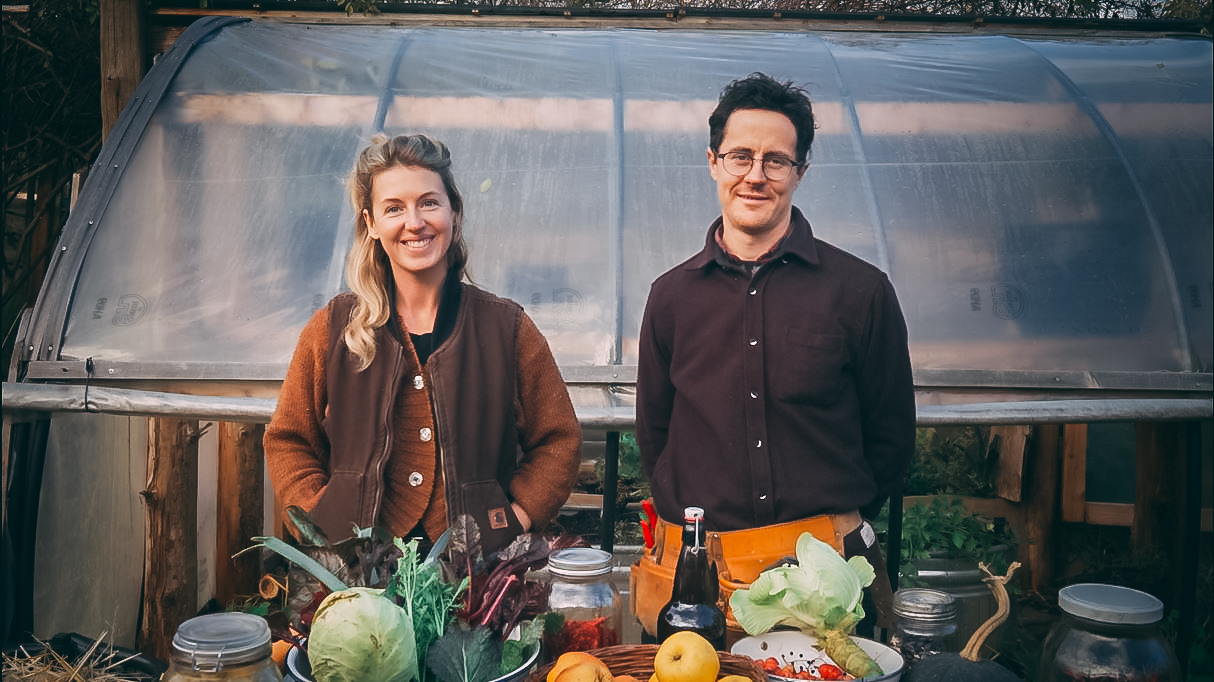 Our Story
Hi there! We're Tayler & Solara and we're here to help you grow high quality food!
For the past 10 years, we have been managing Hatchet & Seed, an award-winning edible landscaping company based in Victoria, BC.
We've worked with hundreds of clients helping them grow high-quality perennial and annual food, in backyards and farms in urban and rural environments.
Throughout this time we've been growing our own food (on rented and borrowed land) in a diversity of micro-climates and partaking in seasonal local food culture via trading with other growers.
This diverse experience has given us the ability to read landscapes and work with site constraints to grow amazing food.
Throughout these past 10 years, we've worked with some incredible local food mentors who we're thrilled to bring into these courses.
We're excited to share all of this with you and to help you gain the confidence to walk outside your door and harvest your own homegrown food.
"
The professional skill and dedication Hatchet & Seed have applied to our once barren, residential lot has transformed this property and our lives. Over five years they have guided us into a living world of: building soil, nurturing growth, peaceful enjoyment, and glorious harvests. Food for the Body and Soul!

"



- David Grove (client)